Physical Exams in Deltona FL
During our physical exams, we will perform a range of tests and evaluations to assess your overall health and wellness, including checking your blood pressure, measuring your weight and height, and evaluating your cardiovascular health. We will also perform a thorough physical examination to check for any signs of illness or injury, and we may recommend additional testing or screenings as needed.
arly detection of health issues
Personalized healthcare
Improved health outcomes
Better communication with healthcare providers
Prevention of future health issues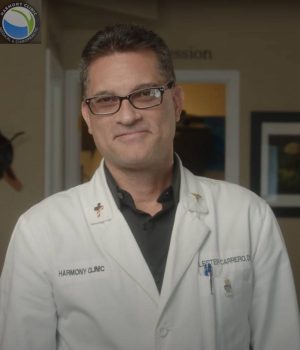 "At Harmony Clinic, we believe in taking a holistic approach to healthcare, which means we take into account your physical, emotional, and mental health when developing a treatment plan. Whether you're coming in for a routine check-up or need help managing a chronic condition, our team is here to provide the compassionate, personalized care you deserve." – Dr. Carrero 
The frequency of physical exams can vary depending on your age, overall health, and medical history. It's best to discuss the frequency of physical exams with your healthcare provider.
You should bring any medical records or information about current medications you are taking. You may also want to bring a list of questions or concerns you have about your health.
Many health insurance plans cover the cost of physical exams as a preventative care measure. However, it's important to check with your insurance provider to confirm your coverage.