Why Choose Our Primary Care Office?
Best Chiropractor Serving Deland area!
If you're looking for reliable primary care physicians in Deltona, you're in the right place. Deltona boasts a team of highly qualified and dedicated primary care physicians who are committed to providing comprehensive and compassionate healthcare services to patients of all ages. Whether you need routine check-ups, preventive care, or assistance with managing chronic conditions, Deltona's primary care physicians offer personalized and patient-centered care to address your unique healthcare needs. With their expertise and focus on building lasting doctor-patient relationships, you can trust that you'll receive top-notch medical attention and support for your overall well-being. Services at Harmony Clinic include: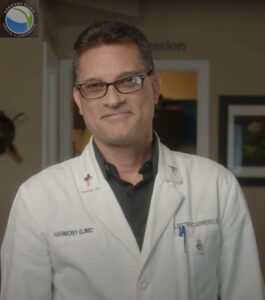 Chiropractic care gets to the root cause of your pain: When you're dealing with chronic pain due to a musculoskeletal injury, it can be difficult to treat the root cause of your pain without chiropractic care. A Deland, FL chiropractor can help find the root cause of your pain to help you find relief. Oftentimes, the pain associated with a musculoskeletal injury is due to misalignment or inflammation. A chiropractor provides safe and effective treatment for injury so you can regain mobility and begin healing.
Chiropractic care provides pain relief without medication: Anti-inflammatory and pain relief medication can be beneficial, but when taken long-term they can sometimes be damaging to your body. Chiropractic care can help to provide pain relief without the need for long-term pain medication.
Chiropractic care helps with underlying causes: Chiropractic care isn't just great for musculoskeletal injuries after car accidents or sports incidents. They can also help treat underlying causes for migraines, joint pain, nervous system irregularities, poor circulation, and more.
Chiropractic care relieves the discomfort of pregnancy: Your body goes through a lot of changes during pregnancy, and those changes can take a toll on your back and joints. A Deland chiropractor can provide you with the safe pain relief you need by making the right adjustments to your spine.
Interested in working with a professional Deland , FL chiropractor? Contact Harmony Clinic today to learn more about how we can help you restore your mobility and find pain relief today.
Proudly serving Deltona, Orange City, Debary fl, Deland and the Volusia County area.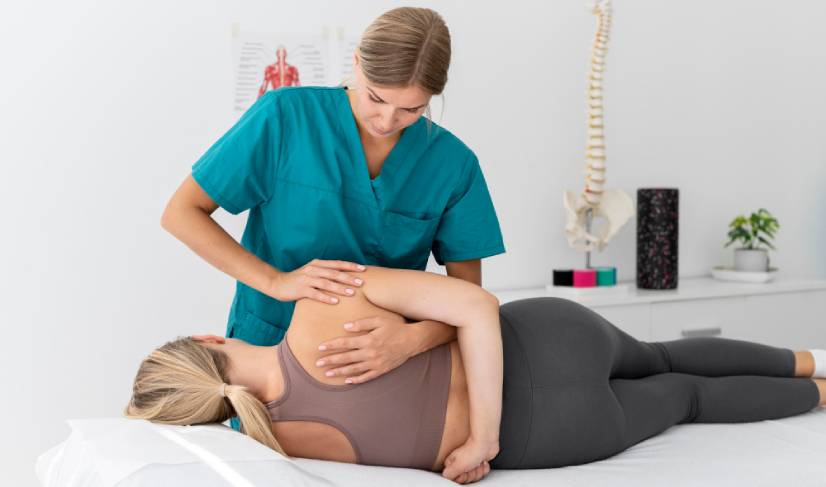 At Harmony Clinic serving the Deland residents, our chiropractor uses the following techniques to treat pain and car accident injuries:
Spinal adjustment. Spinal adjustment is a technique that chiropractors use to put the vertebrae of the spine back into alignment. This technique is the cornerstone of chiropractic care. Chiropractors use spinal adjustment to improve communication between the brain and the rest of the body, thus improving the functionality of the body and speeding the healing process. Spinal adjustment helps patients find relief from pain while also reducing pressure on the joints in the back.
Spinal decompression. Spinal decompression is a technique that chiropractors use to create negative pressure around the discs of the spine. Spinal decompression is a 100% non-invasive method for treating herniated discs.
Physical rehabilitation. Chiropractors use physical rehabilitation techniques like stretches and exercises to improve patient mobility and strengthen muscles that have become damaged and weak. These stretches and exercises have the added benefit of being something that patients can work on at home, to speed up the healing process.
Massage therapy. Massage therapy helps soothe tight and injured muscles. By loosening muscles and improving blood flow to injured areas, massage therapy helps patients recover more quickly from injuries, and can also help patient feel more comfortable during the recovery process. Massage therapy also improves patient mobility, which can make it easier to perform stretches and exercises.
Lifestyle advice. Lifestyle advice helps patients avoid activities and behaviors that can exacerbate physical injury.
Nutrition advice. Chiropractors teach patients how to eat right and get the nutrition they need to stay healthy after their recovery is complete.
Contact Our Primary Care Office
At Harmony Clinic, we help patients from Orange City, Florida recover from injuries and illness. Our skilled Medical team and staff can help you recover and get healthy! For more information or to make an appointment, contact our office at (386) 774-6337. We'll help you on the road to wellness.