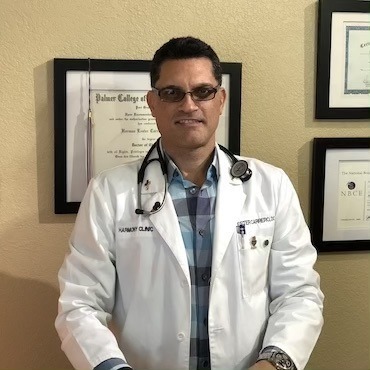 "Dr. Lester" , BS, DC, DACBN*
Doctor of Chiropractic | Board Certified Chiropractic Physician – State Of Florida
"Dr. Carrero has been sought out and worked with many prestigious health organizations. Including the Conference of Seventh Day Adventists who are well known for their milestones in health and according to a 2005 article in National Geographic as a group, they currently lead the U.S. in longest life expectancy."
"Harmony Assurance Health Program"
Dr. Carrero´s passion for natural medicine and health was developed since early childhood while devoting most afternoons to his father's office by assisting patients and doing office work. In 1995 Dr. Carrero had an accident that turned his life around. He fell 12-15 feet and landed on his head. From that point on, he was unable to move his extremities. After this experience Dr. Carrero finished pre-Med and Biology at Inter-American University in PR after having   additionally studied two years of music and theology at Southern University in Tennessee. In 2006 Dr. Carrero graduated as a chiropractor and now has his own private practice in Orange City, Florida. He has worked as Biology, Human Anatomy and Physiology professor for Daytona State College, faculty member for Palmer School of Chiropractic and a Florida Technical College Advisory Board member. In addition, he has been speaking about nutrition, wellness and healthy lifestyle for several groups and churches around Florida area as a Health Liaison for the Florida Conference. Dr. Lester Carrero´s integrated medical and scientific approach to health and wellness has a proven track record of positive results with chronic pro inflammatory conditions, injuries and other illness of which has led to the publication of his book and other written articles.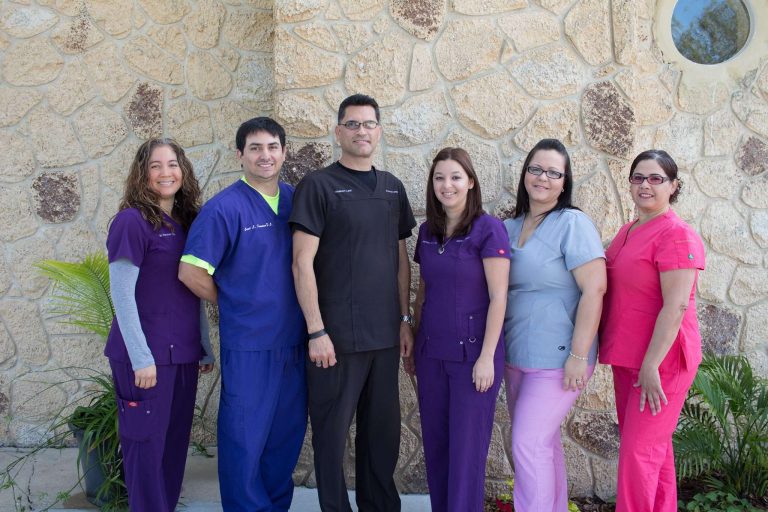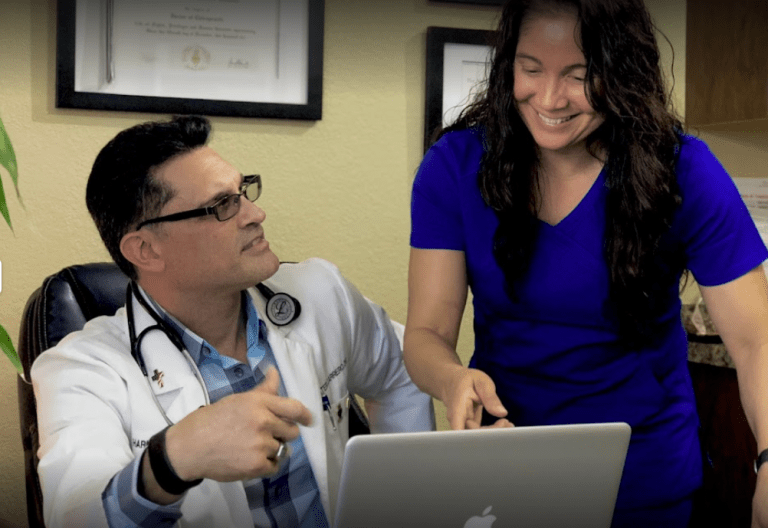 TAUGHT COURSES and SEMINARS
Since 2010 Dr. Carrero has actively conducted over a hundred seminars world-wide with endeavors to promote wellness through the process of educating leaders in the industry on topics such as nutrition, phytotherapy, hydrotherapy, natural remedies and a healthy lifestyle. Dr. Carrero has been sought out and worked with many prestigious health organizations. Including the Conference of Seventh Day Adventists who are well known for their milestones in health and according to a 2005 article in National Geographic as a group, they currently lead the U.S. in longest life expectancy.
Palmer College of Chiropractic
Doctor of Chiropractic Medicine
Western State Chiropractic College
Inter American University
Southern Adventist University
CURRENT PROVINCIAL – STATE LICENSE
Florida, USA
Puerto Rico, US Territory (pending)
Dr. Lester Carrero is currently the clinical director for Harmony Clinic where he is board certified and licensed but not limited to the following disciplines:
Manipulative Therapies
Injury and Rehabilitation Therapy
Spinal Decompression
X-Rays
Laboratory: CLIA waved license
Physio Therapy
Clinical Nutrition
Palmer School of Chiropractic
Daytona State College (Adjunct)
Florida Technical College Advisory Board
ORGANIZATIONAL/ ACTIVE MEMBERSHIPS
American Chiropractic Association
Florida Chiropractic Association
Puerto Rico Chiropractic Association (pending)
Florida Conference of Seventh Day Adventist
Marquis Who's Who
Book Author: (pending)
21 Day Anti-inflammatory and Detoxifying Diet
Resolving the Pain and Grain Issue
Selected Who's Who amongst Latinos 2014
News Paper Column: El Faro de Volusia
Estado Pro Inflamatorio Inducido por Dieta
Fully bilingual in English and Spanish
Violinist
Dr. H. Lester Carrero, BS, DC, DACBN*
Chiropractic Physician
Professor-School of Physical, Biological and
Marine/Environmental Science
* American Clinical Board of Nutrition diplomate is pending, reference available upon request.
www.acbn.org
The ACBN is accredited by the National Commission for Certifying Agencies (NCCA). The ACBN is the first and currently only certifying agency in nutrition to offer Diplomate status to all professionals in the health care field, beyond the doctorate level in the United States and Internationally. Certificants of the ACBN hold the distinction of Diplomate, American Clinical board of Nutrition (DACBN).